Accommodation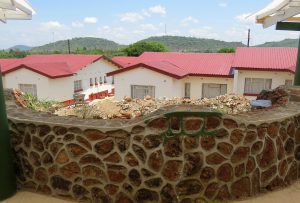 On Campus Accommodation
ALL STUDENTS
The Division of Student Affairs wishes to remind all returning students that limited accommodation shall be available at ZIMDEF, Mucheke campus and New Mucheke Garden Flats (School of Education, School of Social Sciences, School of Law and School of Agriculture & Natural Sciences) and Mashava Campus Complexes A to R (School of Commerce, School of Arts and Culture). Booking shall be done online starting on 9 July 2018 upon payment of full tuition fees (100%) for ZIMDEF and Mucheke. For Mashava campus residence accommodation shall be booked upon payment of either 100% tuition fees or 75%.Please note that you can only pay for accommodation after booking has been done.
To book online, follow the procedure below:
1. Open your student portal
2. Complete semester residential details (click campus if you want campus residence and give your correct residential address if staying off-campus)
3. Click the student welfare option to select the preferred residence and room
5. Pending status will show. Confirmation will be done within 48 hours after depositing the accommodation fees.
You may proceed to the Bank (CBZ –Account No: 02520620340038, Residence fees Code: 103 OR ZB-Account No: 4407-413851-200, Residence fees Code: 103) to pay for your accommodation as follows: $220 single and $200 shared for Mashava, $200 for Mucheke and $250 for ZIMDEF.
Accommodation fees should not be deposited using the tuition fees code -100. Kindly specify the correct residence fees code-103 when paying for accommodation.
Also be informed that the cash, swiping and ecocash payment methods are available. For ecocash use your student portal ecocash link.
NB: Accommodation booking for first year first semester students would be done at the main Campus, Student Affairs Office from Wednesday, 27 June 2018. Kindly bring your tuition fees proof of payment.
Please contact Student Affairs on 039-252158/039-266671 or Accommodation Officer on – 0772245348 or 0775380944